Description
Natural Lip Balm
Winter weather taking a toll on your lips? Remedy a chapped, cracked, or flaky pout with Clinic Aroma organic Lip Balm that soothe and soften skin naturally.
Clinic Aroma Natural Lip Balm are handcrafted and contains nature's finest ingredients…… Beeswax, Coconut oil, Shea butter, vitamin E.
This  lip balms are completely free from artificial additives and preservatives. Contained in a 5 mg tube. We manufacture 5 different flavors
Clinic Aroma is a family-owned business based on the Sunshine Coast in Queensland. The Coconut Oil which is the core ingredient in our balms, is certify organic as all ingredients in this product.
Clinic Aroma, Buderim uses the highest quality pure natural ingredients, to create this range of products that is both therapeutic and enjoyable.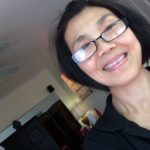 Created by Aromatherapist Nida Enjalran this range of products are an evolution of her love for  natural ingredients. All of them are measured, mixed, poured and labelled by hand. Completely free from artificial additives and preservatives.